The owners of the local Mellow Mushroom franchises have opened their third location in the Charlotte area.  This location is uptown, directly across from BB&T Ballpark in the ground floor of The Catalyst, on Martin Luther King Drive.
Every Mellow Mushroom has to have a theme, this one is "Jetsons-like", with many cues from the popular cartoon show of the 60's.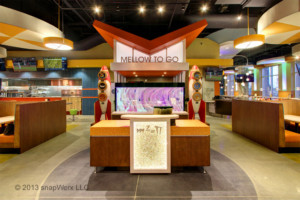 We photographed the restaurant as a sitePak project, our signature architecture and interior package for $899.  It includes ten images, all of which are high resolution and processed using HDRI technology to yield outstanding images.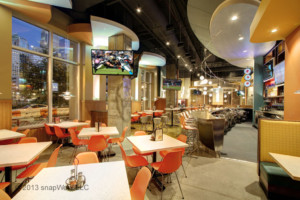 Mellow Mushroom in Charlotte has been a snapWerx client for several years, we certainly appreciate their business and we're looking forward to photographing their next location!