Summer 2013.  In West Virginia, the 2013 Boy Scouts Jamboree was about to start, bringing tens of thousands of scouts to that beautiful state.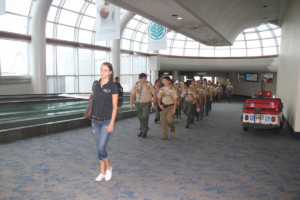 One lucky group, the Puerto Rico Council, came to Charlotte a couple of days early and left a couple of days late.  The reason?  They embarked on fun-filled, action packed tour of top Charlotte sights arranged by our client Soaring Eagle Tours, Inc. (a subsidiary of the Charlotte Special Events Group).  And snapWerx was there to document their awesome adventure.
We met them at the airport, followed them to their hotel, tagged along on all of their excursions, and delivered many priceless memories of their trip to Charlotte.
From NASCAR Hall of Fame to Strike City in downtown Charlotte, to Chima for dinner, the first full day was thoroughly enjoyed by all.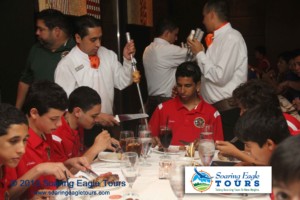 On Monday, it was off to the Jamboree in West Virginia, transportation provided by Rose Transportation of Charlotte.
After the Jamboree, the group of 160 returned to Charlotte for a fun-filled day at Carowinds, and the following day was spent at the U.S. National Whitewater Center climbing, rafting, biking and simply having a great time.  Finally, the last day, it was back to the airport to head home.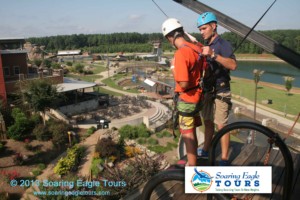 Again, snapWerx was with them on every adventure to capture their amazing experiences.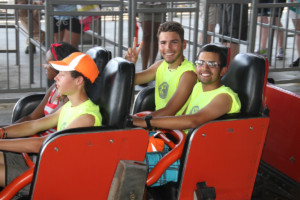 We enjoyed it almost as much as they did!  Soaring Eagle Tours provided an amazing experience for this group; every event and transportation went off like clockwork.  We're sure it was a trip they will not soon forget!
All photographs by snapWerx.  Soaring Eagle Tours can be found at www.soaringeagletours.com